Restaurants & Bars at Vedema
An authentic gastronomic experience in Santorini
Whether you prefer a casual breakfast served on your terrace, a light lunch poolside, or an intimate dinner for two beneath a canopy of stars whilst surrounded by vineyards. In Vedema you can't expect something less than a culinary experience that is the pick of Mediterranean, and far beyond imagination.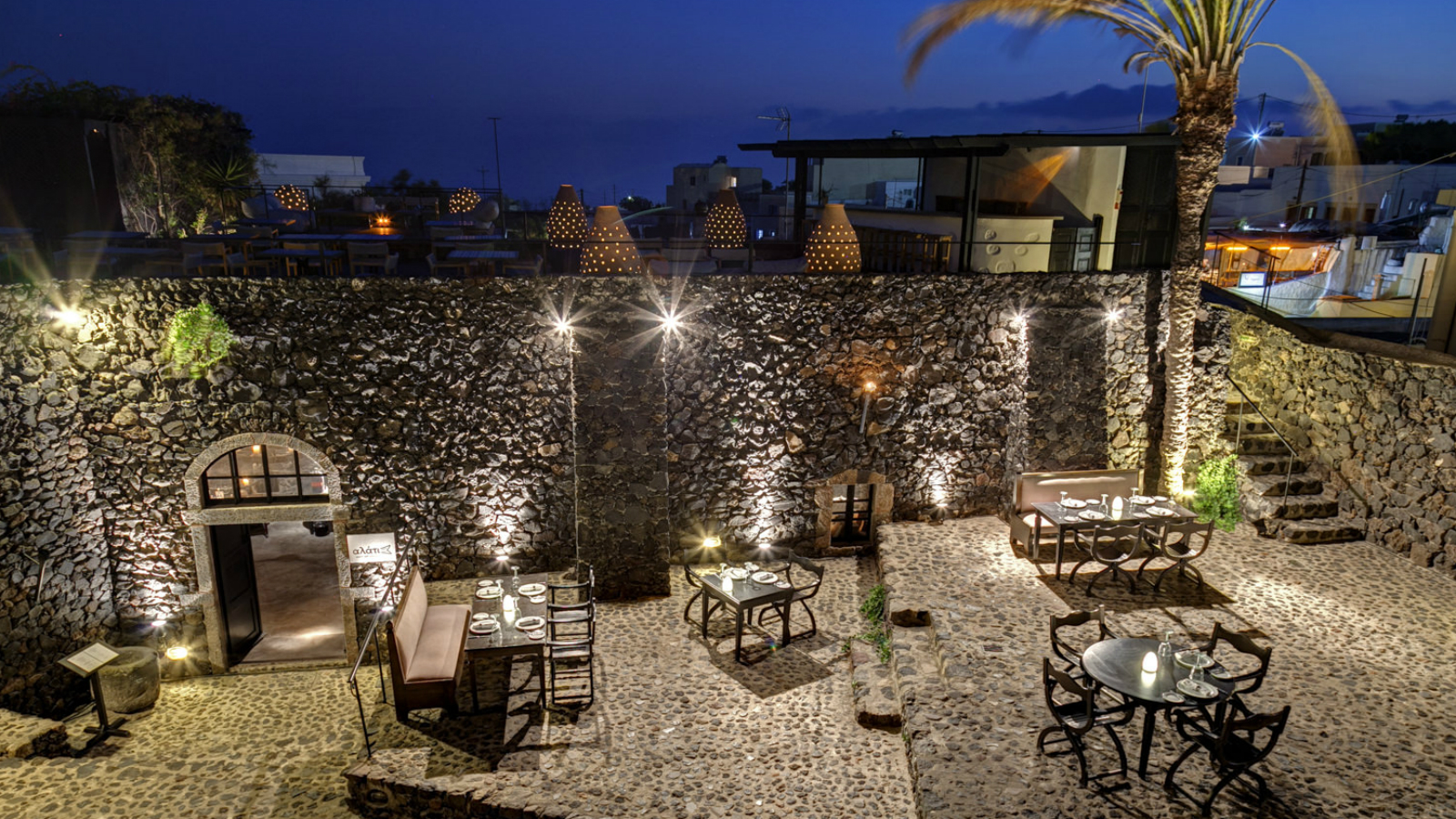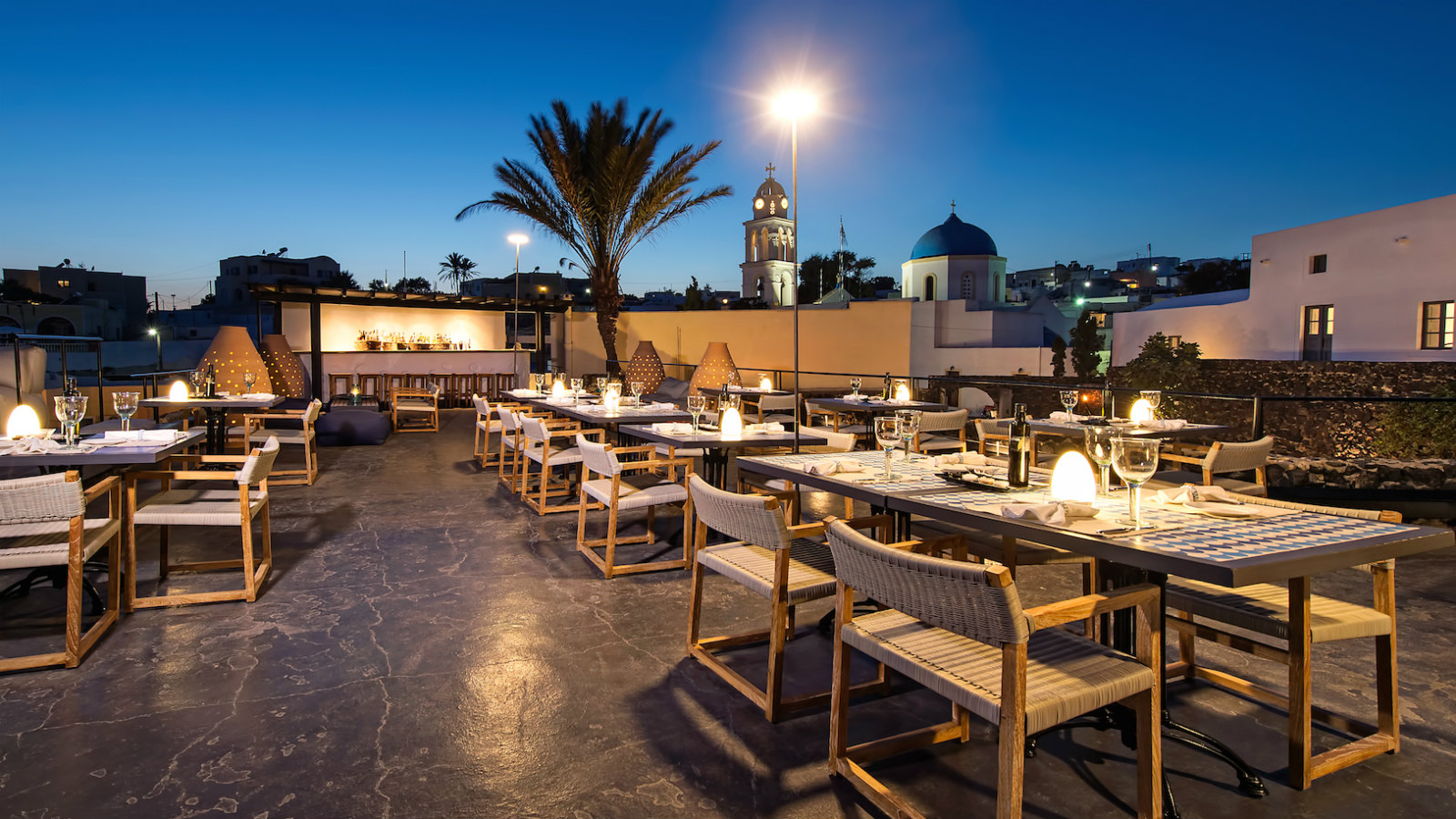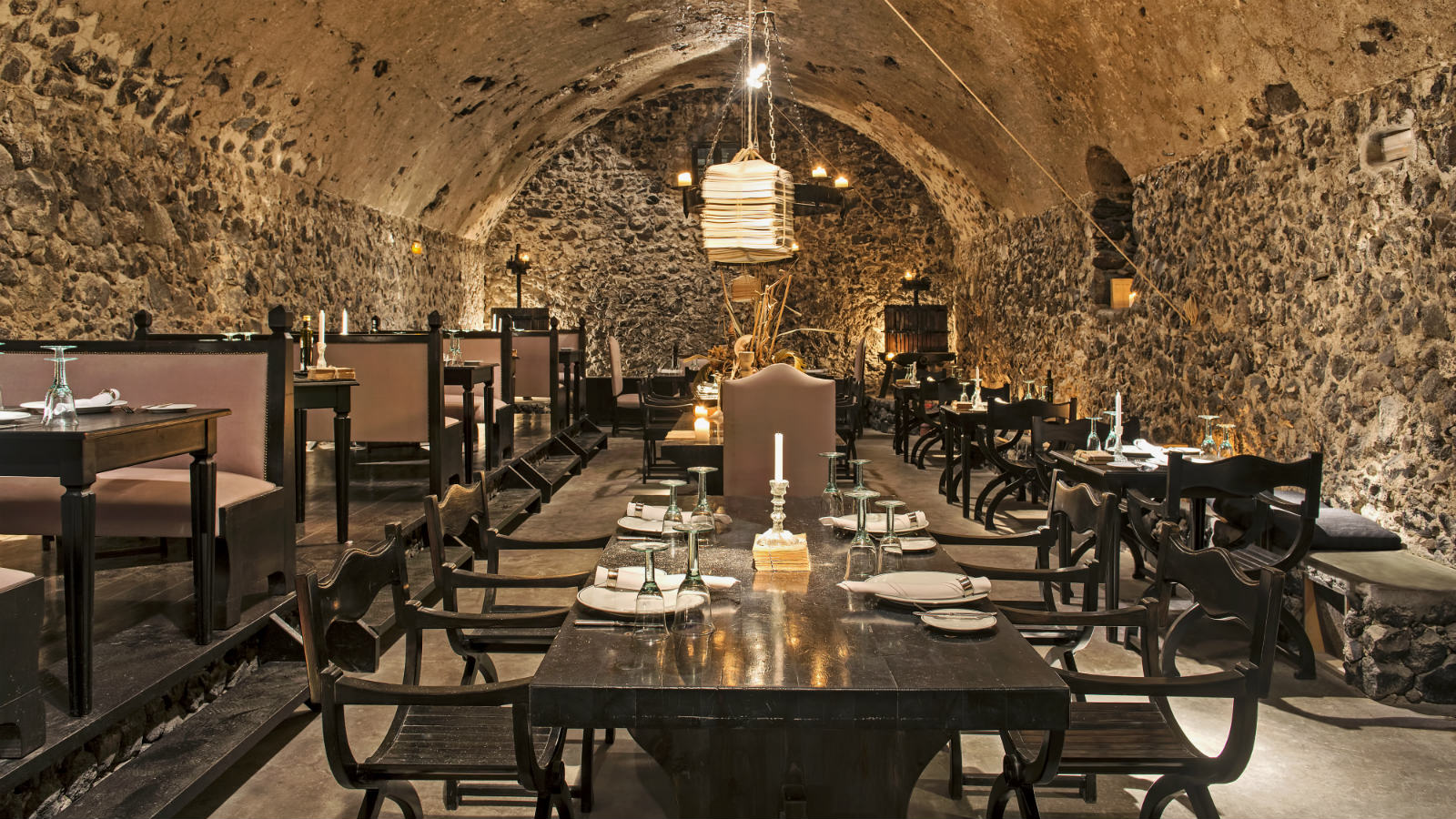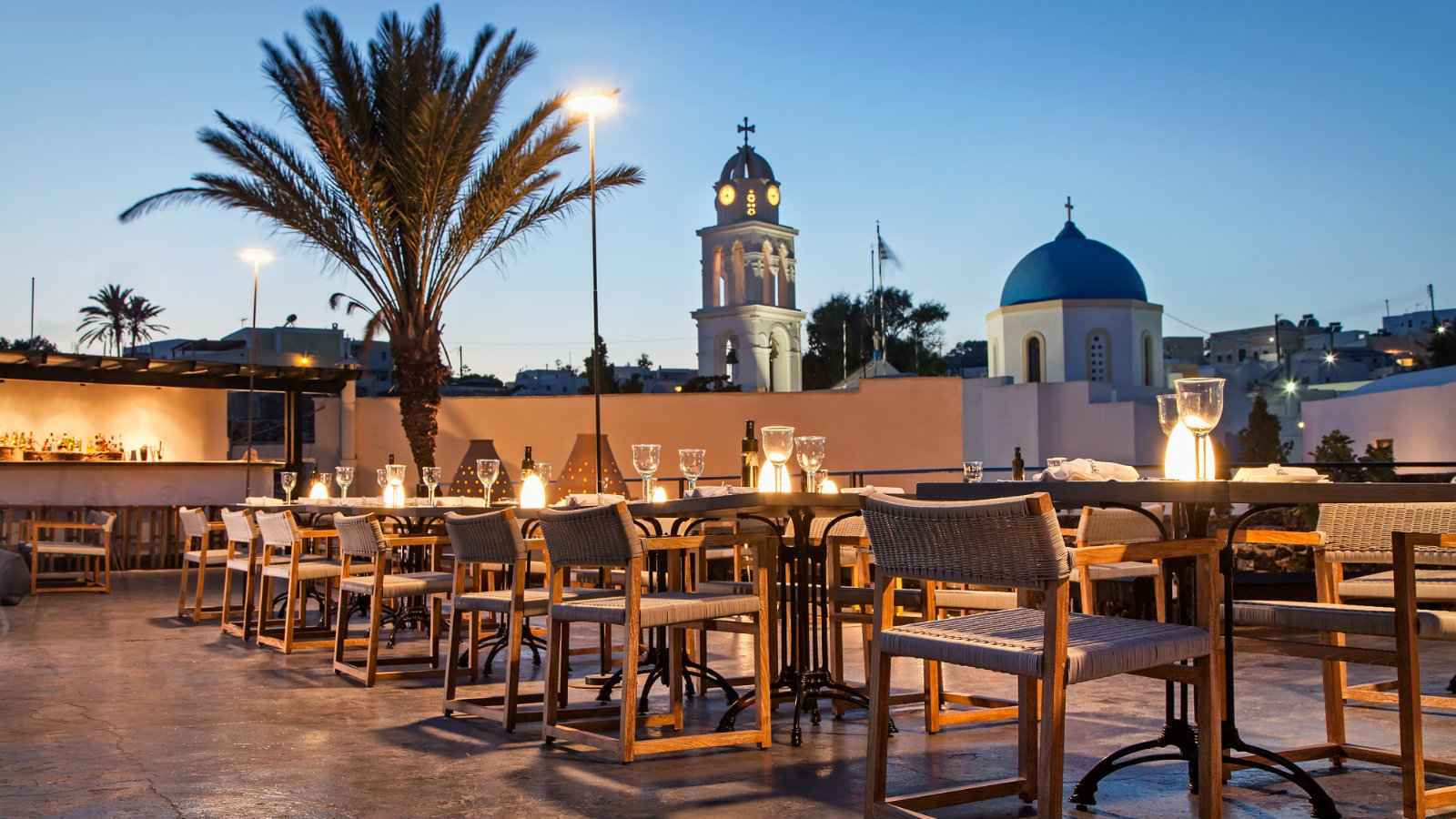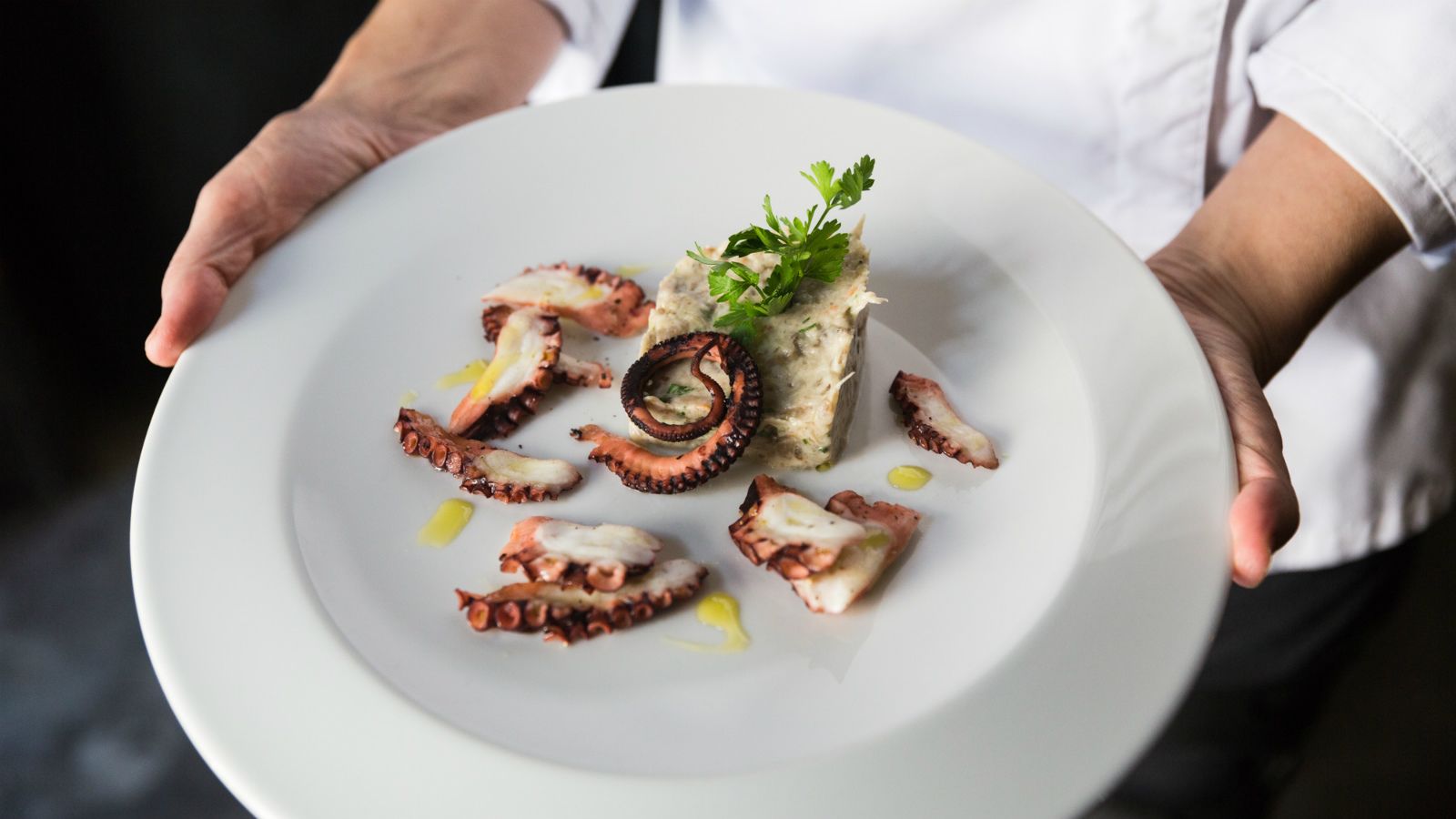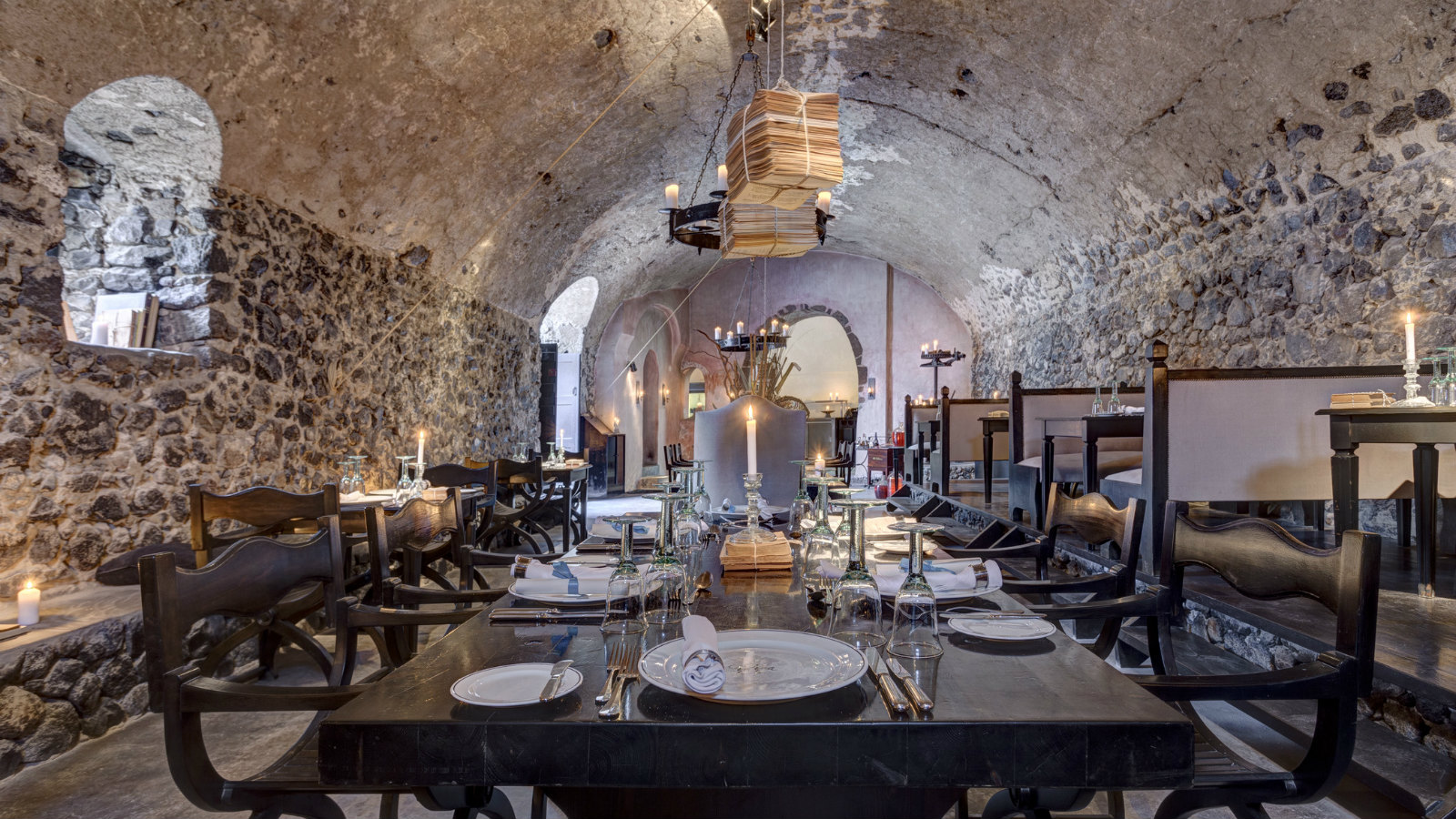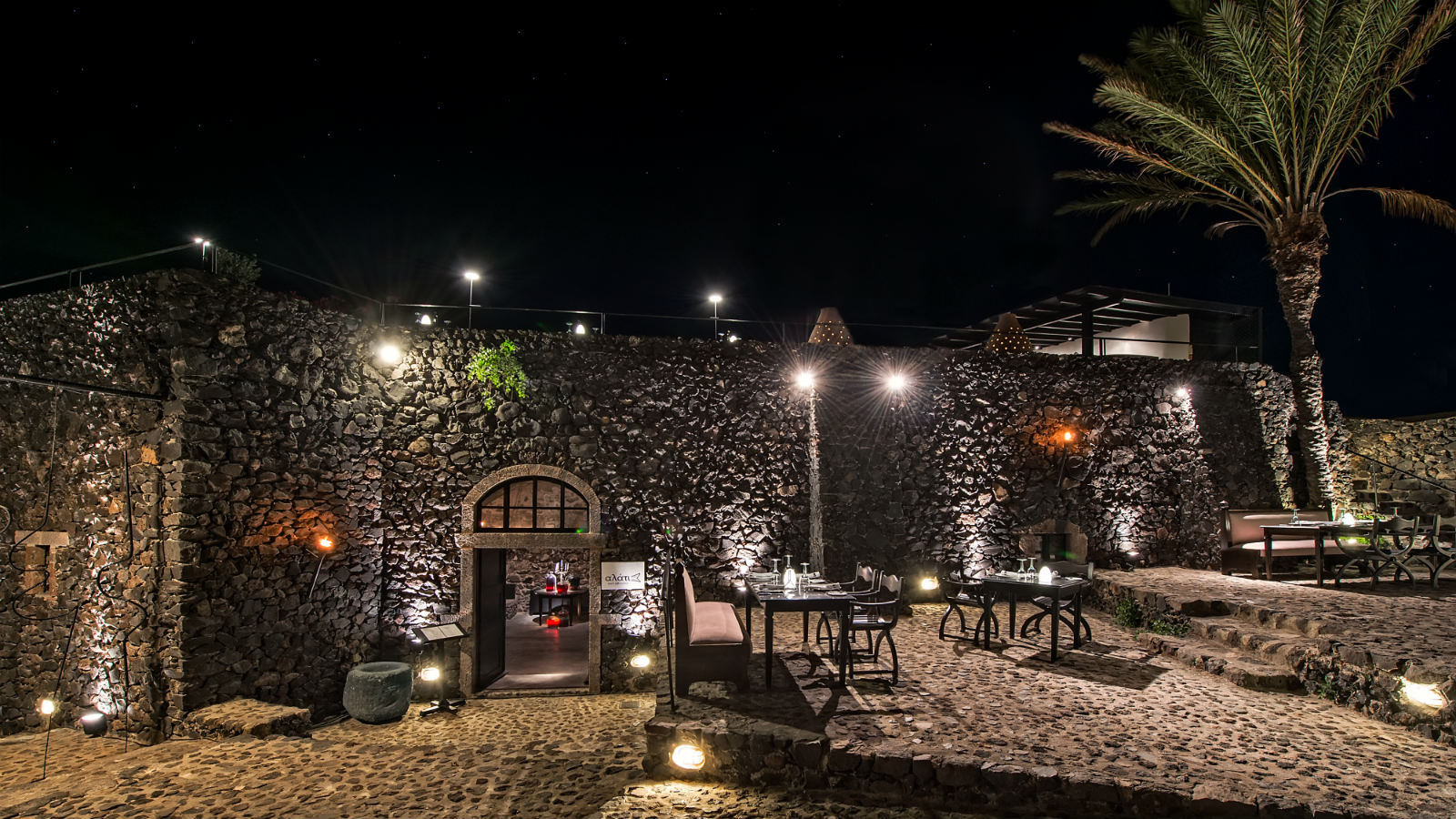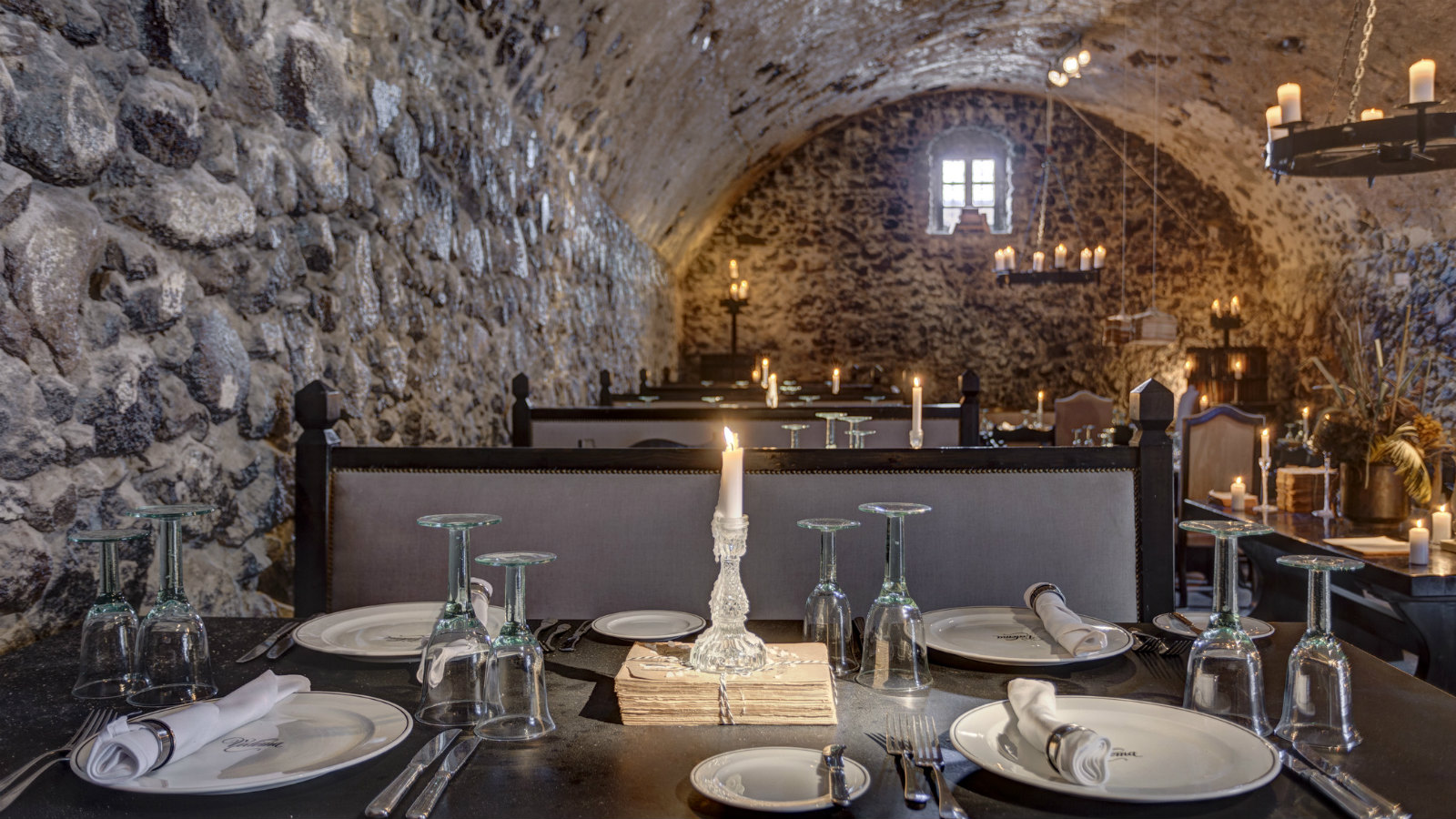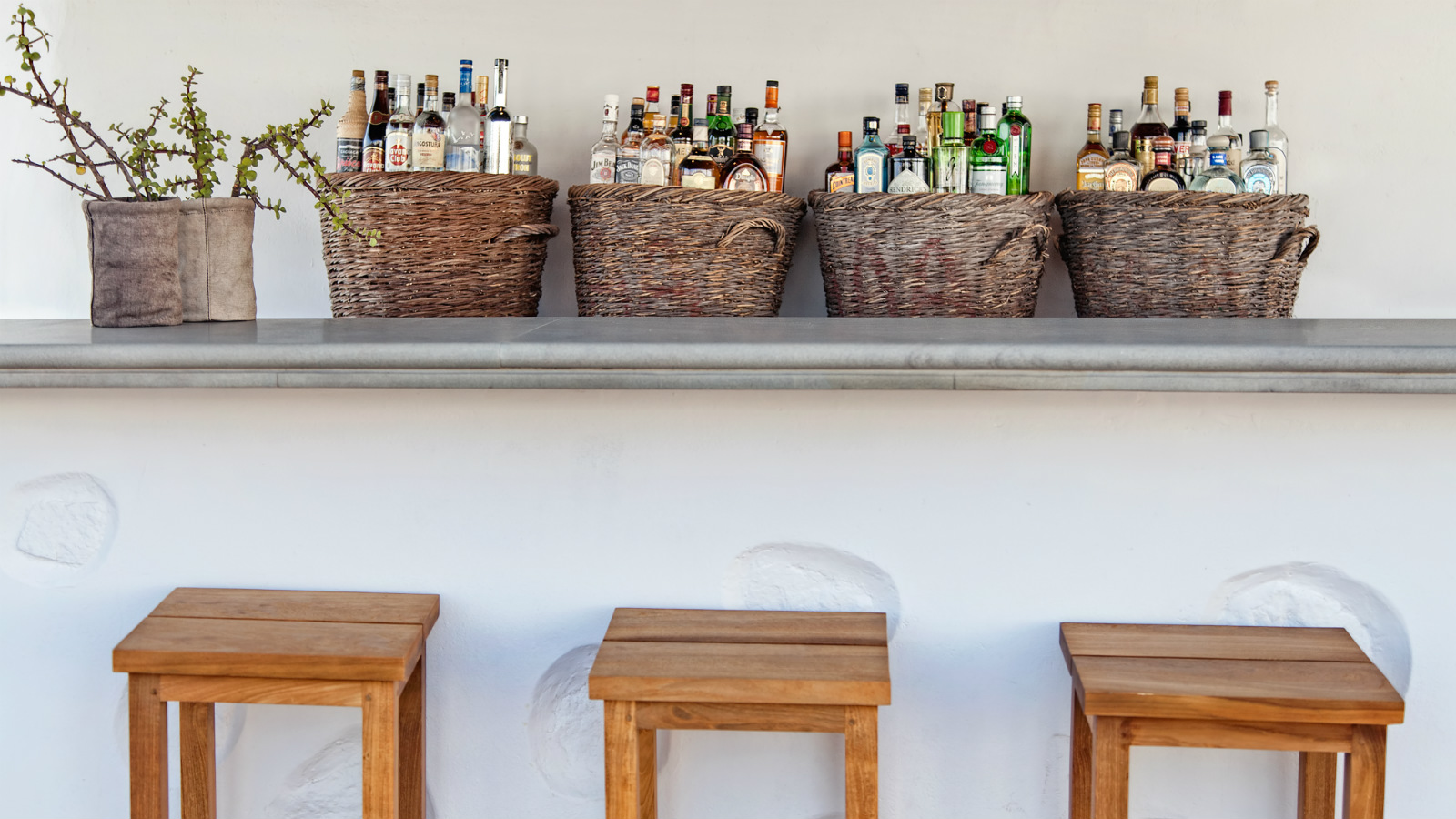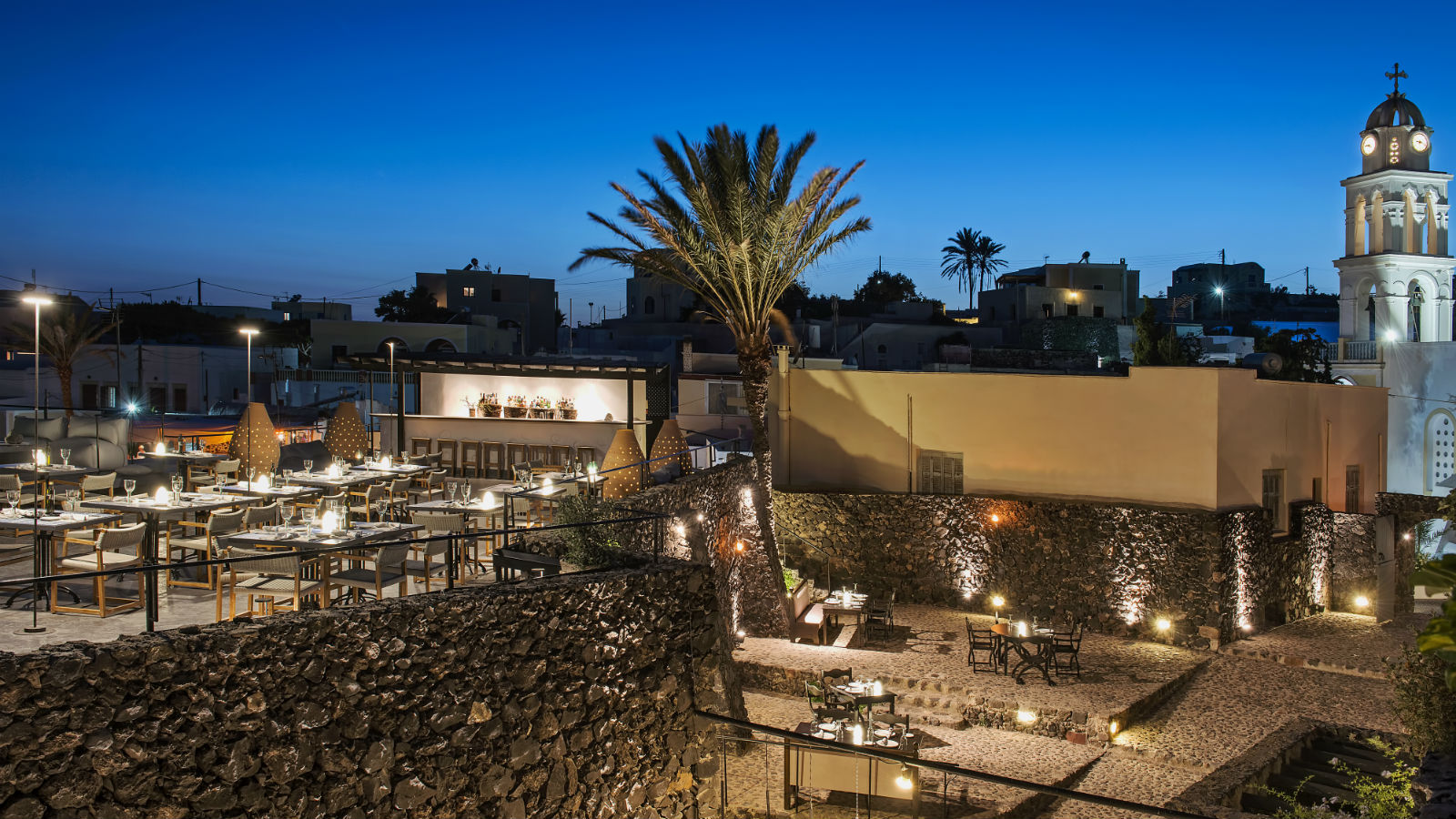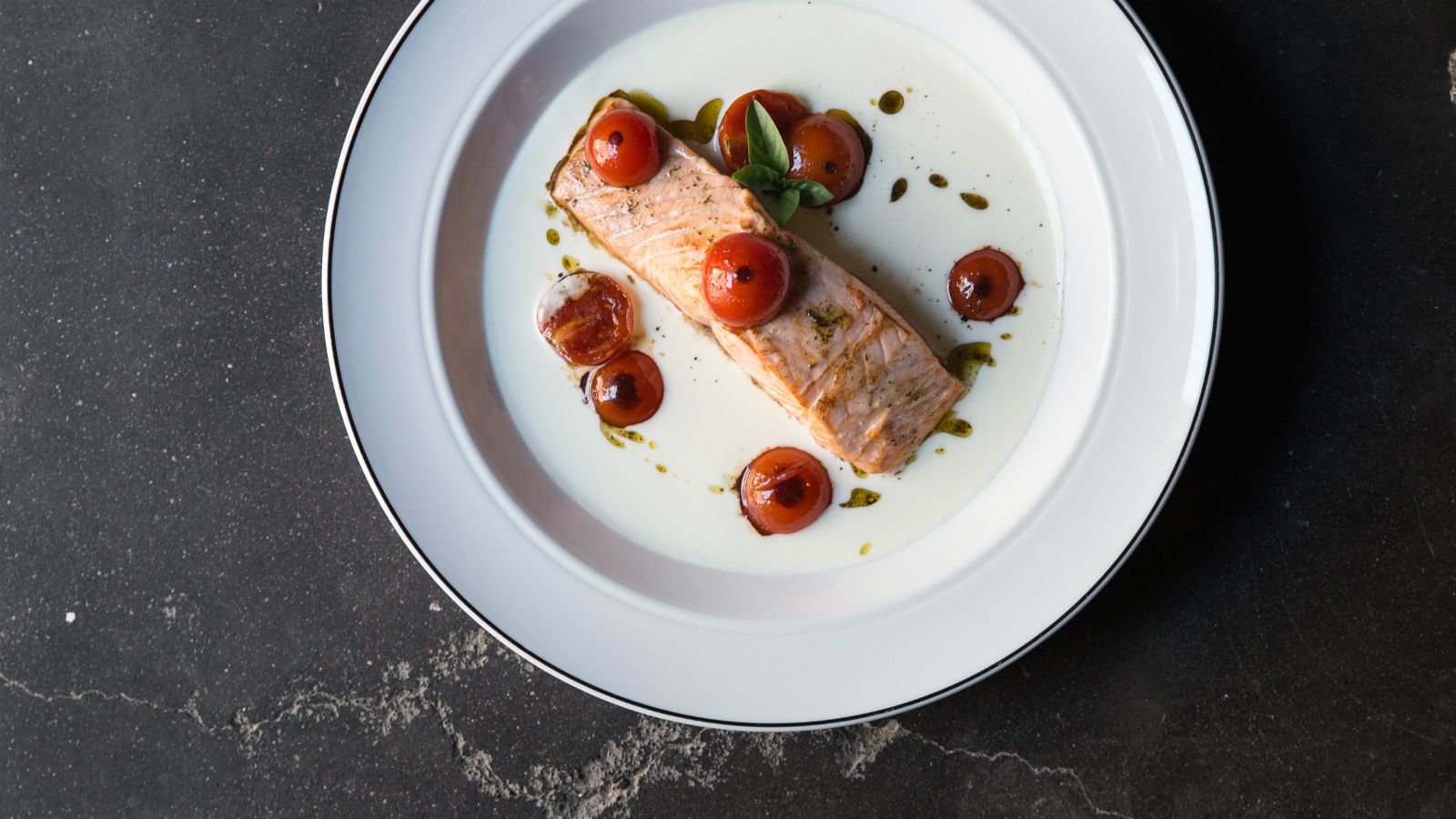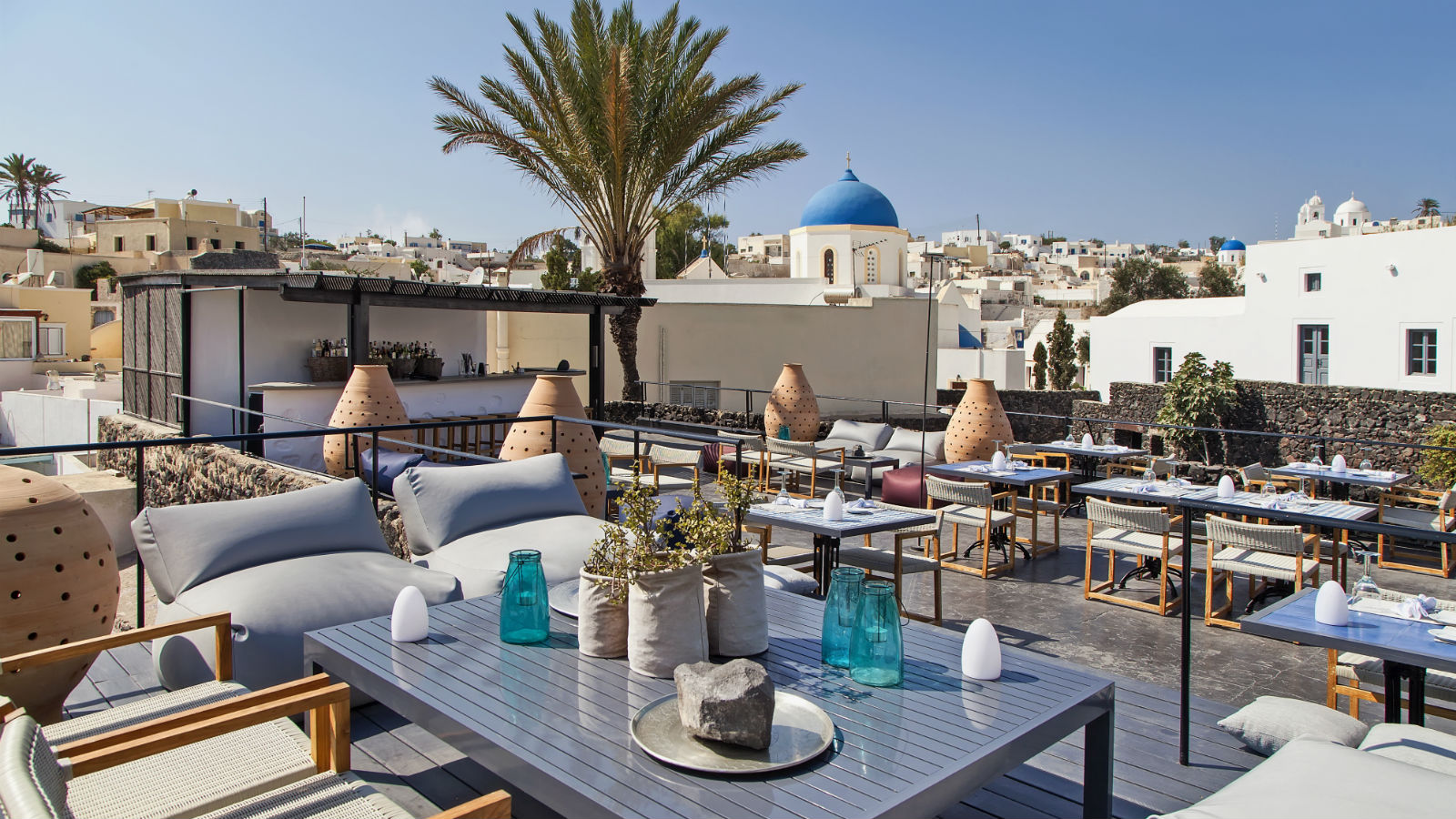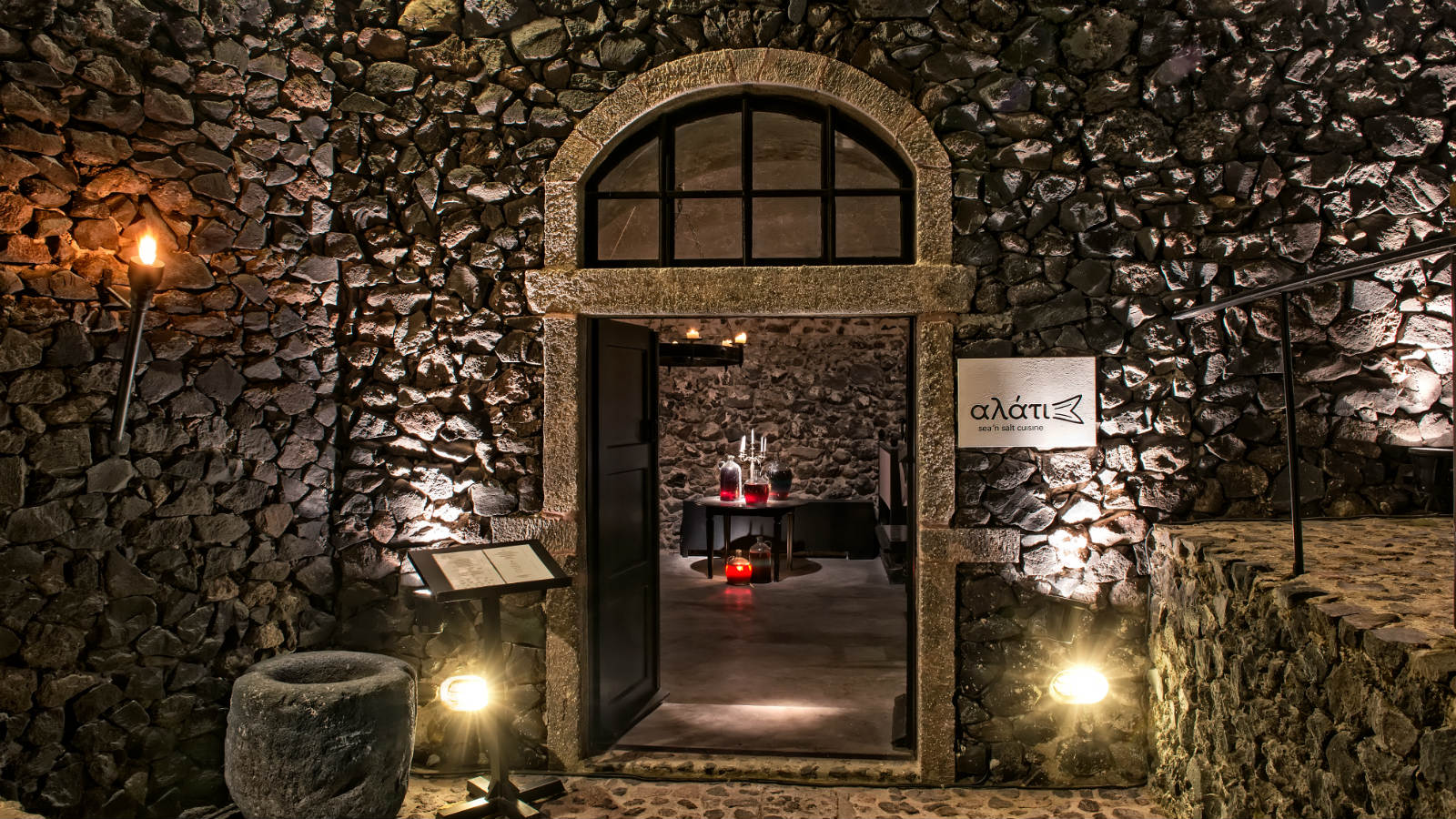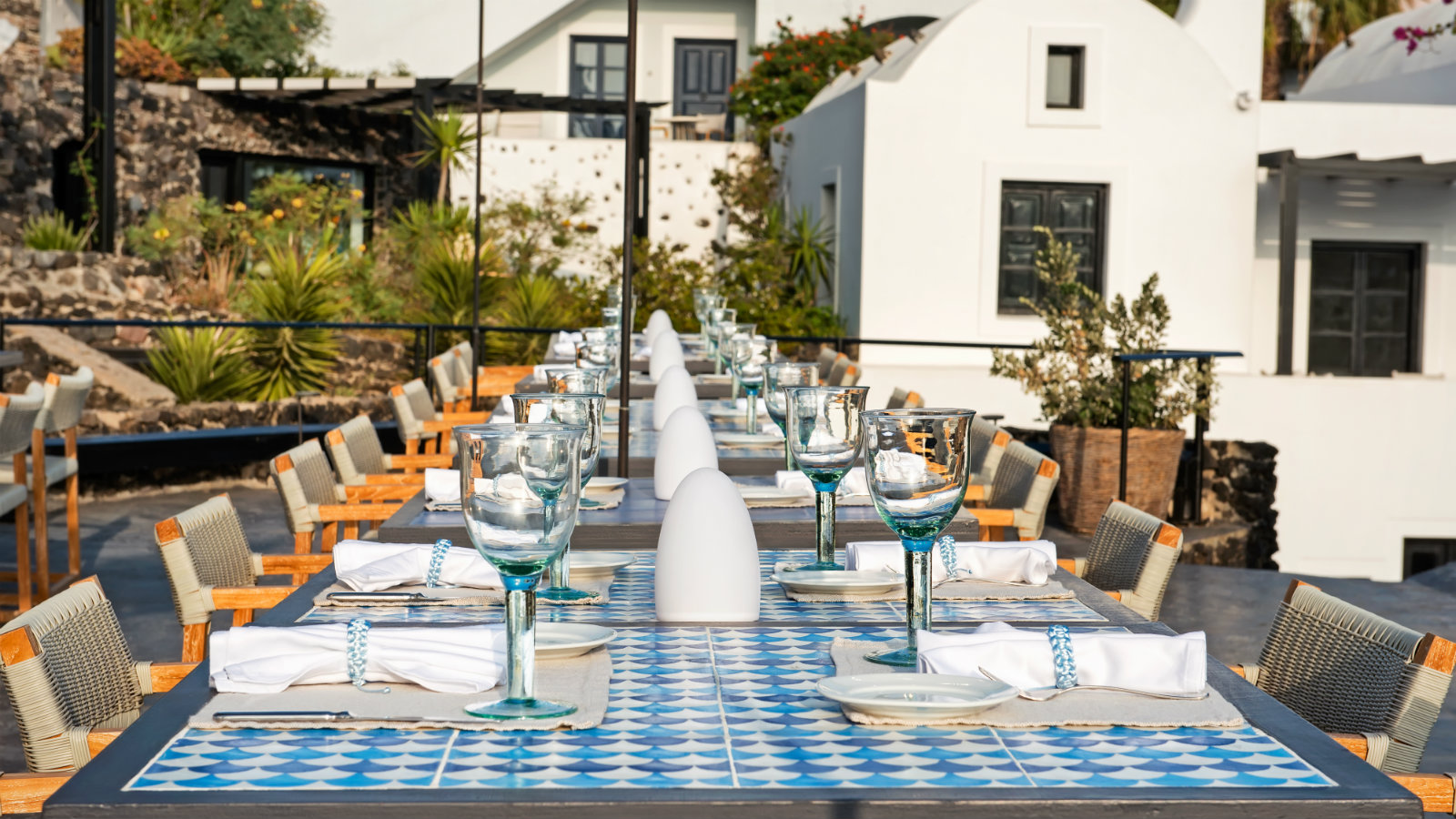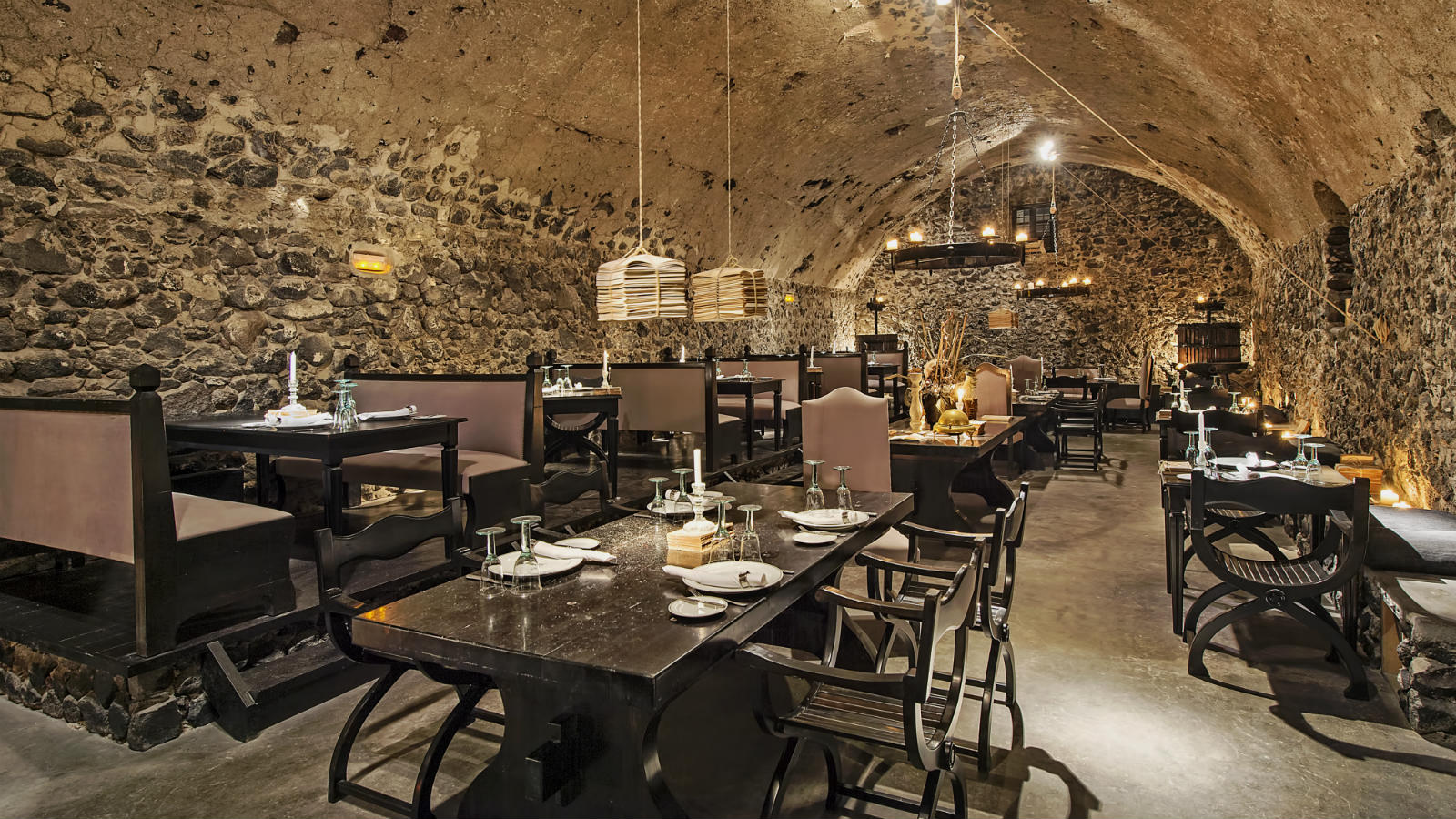 Alati Restaurant

Alati, which means "Salt" in Greek, has evolved from the 400-year-old winery cave, made from distinctive stone walls that gives the eatery an enchanting atmosphere. Indoor or terrace dining showcase the creative fish and seafood inspired menu, created by the executive chef Melina Chomata, giving guests a refined taste adventure.
Cuisine: Seafood & Greek Culinary
Atmosphere: Casual chic
Opening Hours: 19:00 – 23:30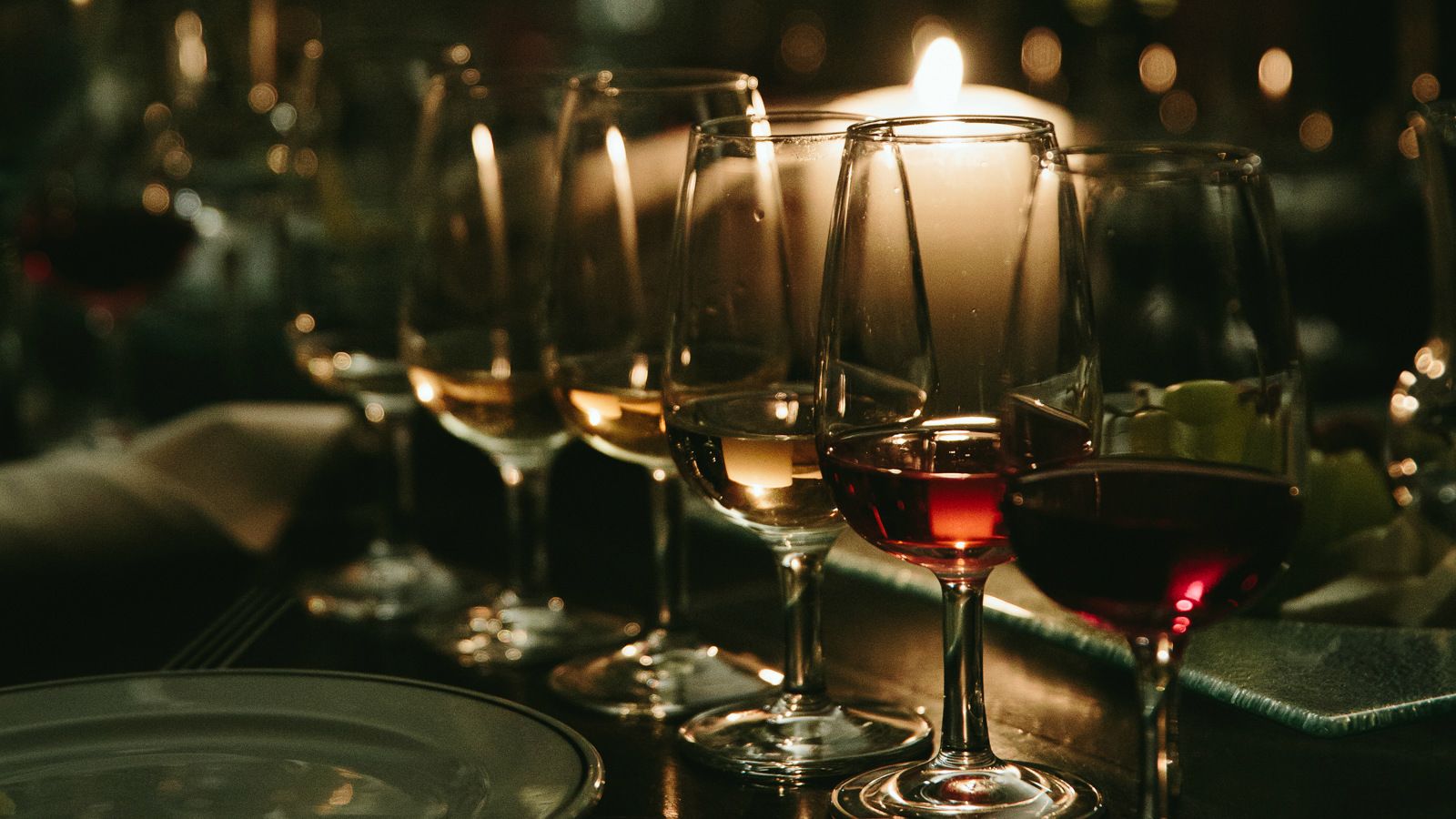 Wine Tasting Experience

Descend into the romantic 400-year-old catacomb that now houses the Canava Wine Bar and take advantage of world-class vintages hand-picked by the resort's owner and wine specialists. Our memorable wine tasting, affords you the chance to sample red and white wines from Greece's various wine regions. Heighten the experience with appetizers, caviar and Cuban cigars. We're also pleased to offer group wine tastings, cheese and wine evenings, wine seminars and worldwide wine shipping. For information & reservations, kindly contact us at +30 22860 81796 or email fb@vedema.gr
Read the story "How to enjoy the wonderful wine of Santorini" in journeygreece.com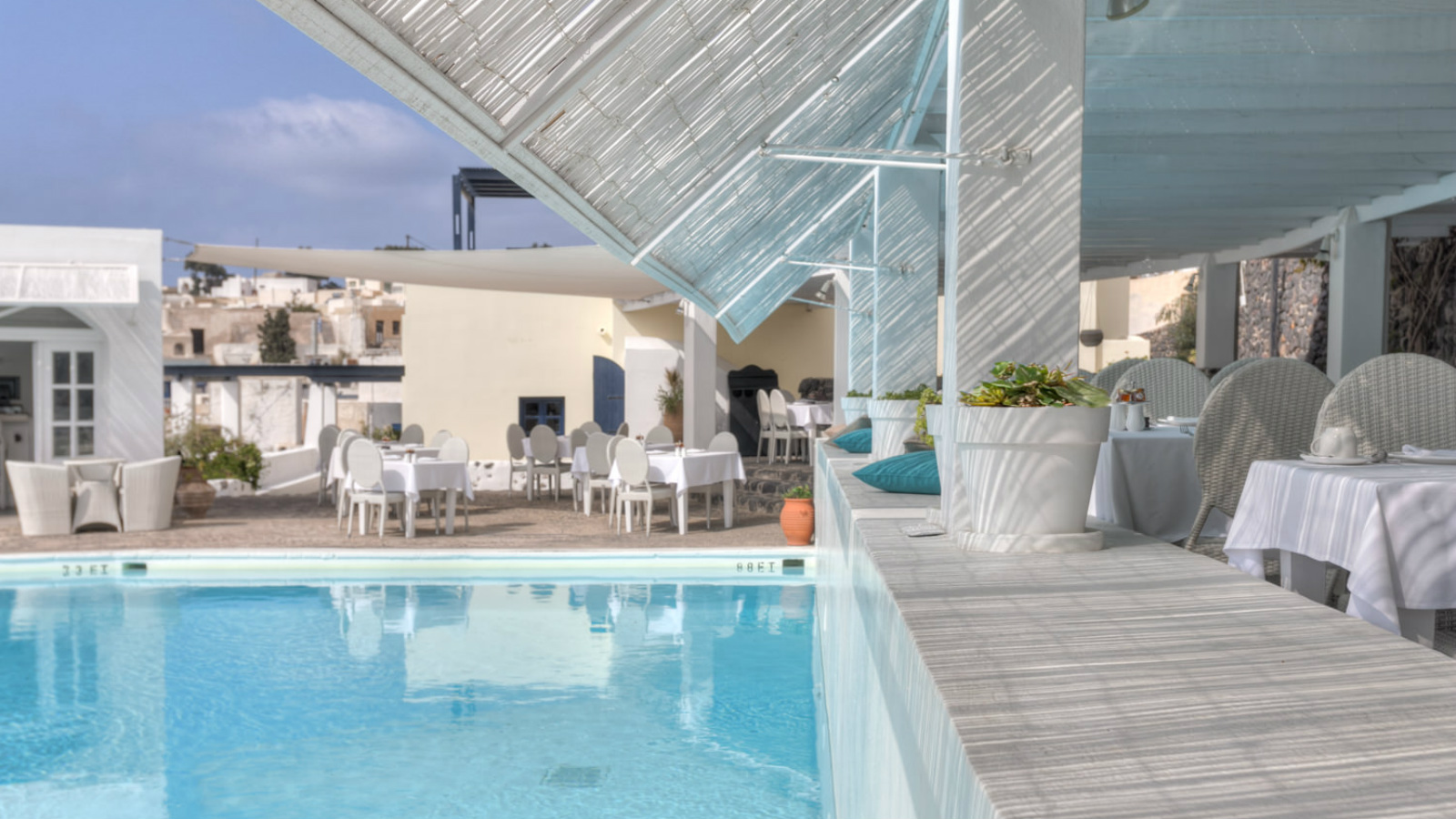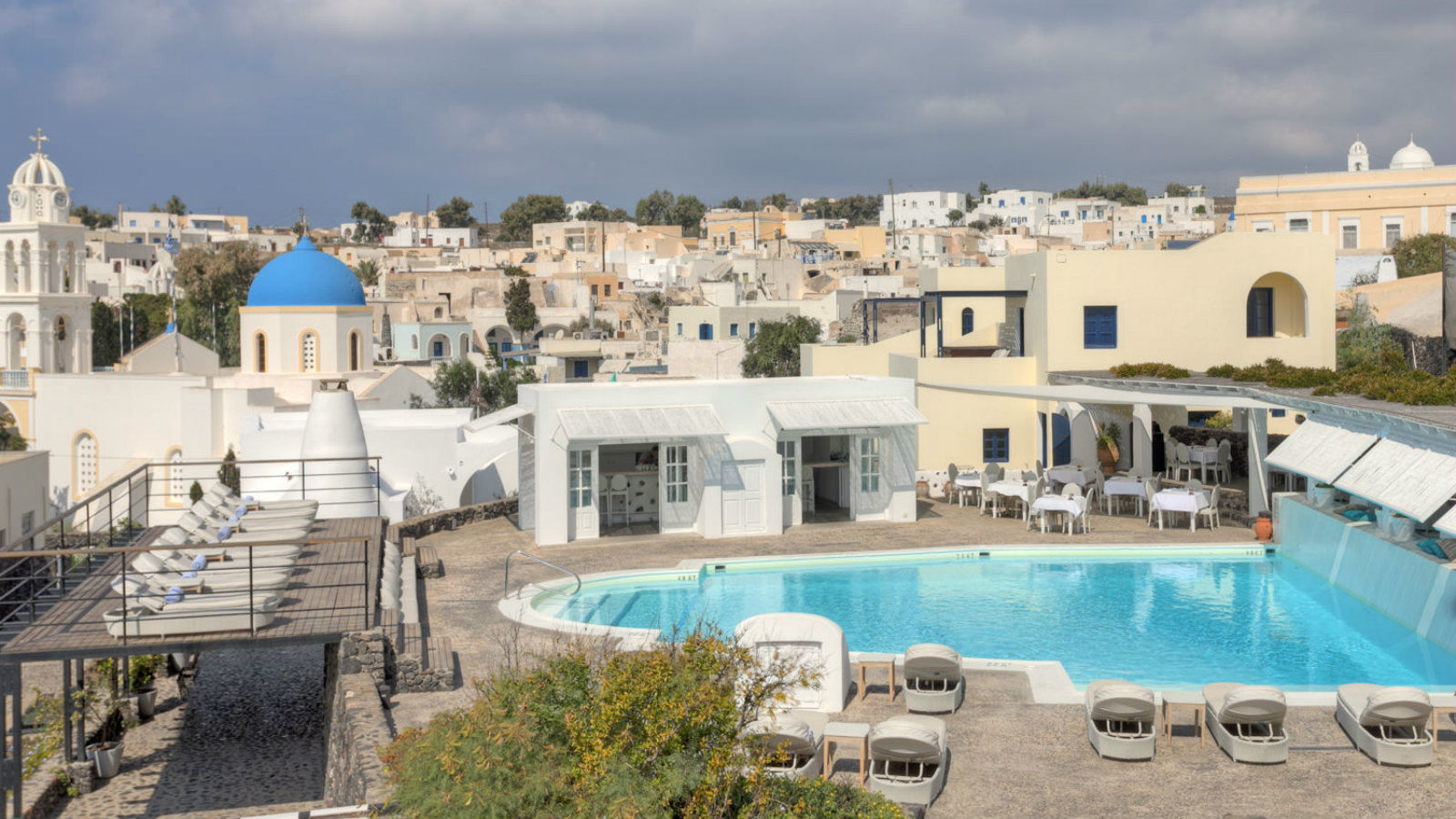 Pergola Pool Restaurant

With striking views of the village, vineyards and the sea, the ambience of Pergola Restaurant is unmatched. Begin your day with a full American champagne buffet breakfast or a traditional rewarded Greek breakfast, continuing with a nutritious Greek lunch full of seasonal salads, exceptional main dishes and delicious local desserts.
Cuisine: Modern Greek
Opening Hours: 08:00 – 11:00 | 12:00 – 16:00
Privé Dining

If privacy is more in line with your preferences, enjoy an exceptional culinary experience in this wonderfully romantic setting. Privé Dining offers the option, with an advance booking, for guests to savor, five- or seven-course degustation menus that highlight the myriad flavours of Santorini.
Opening Hours: 19:00 – 23:30
Booking is needed one day in advance through our Concierge.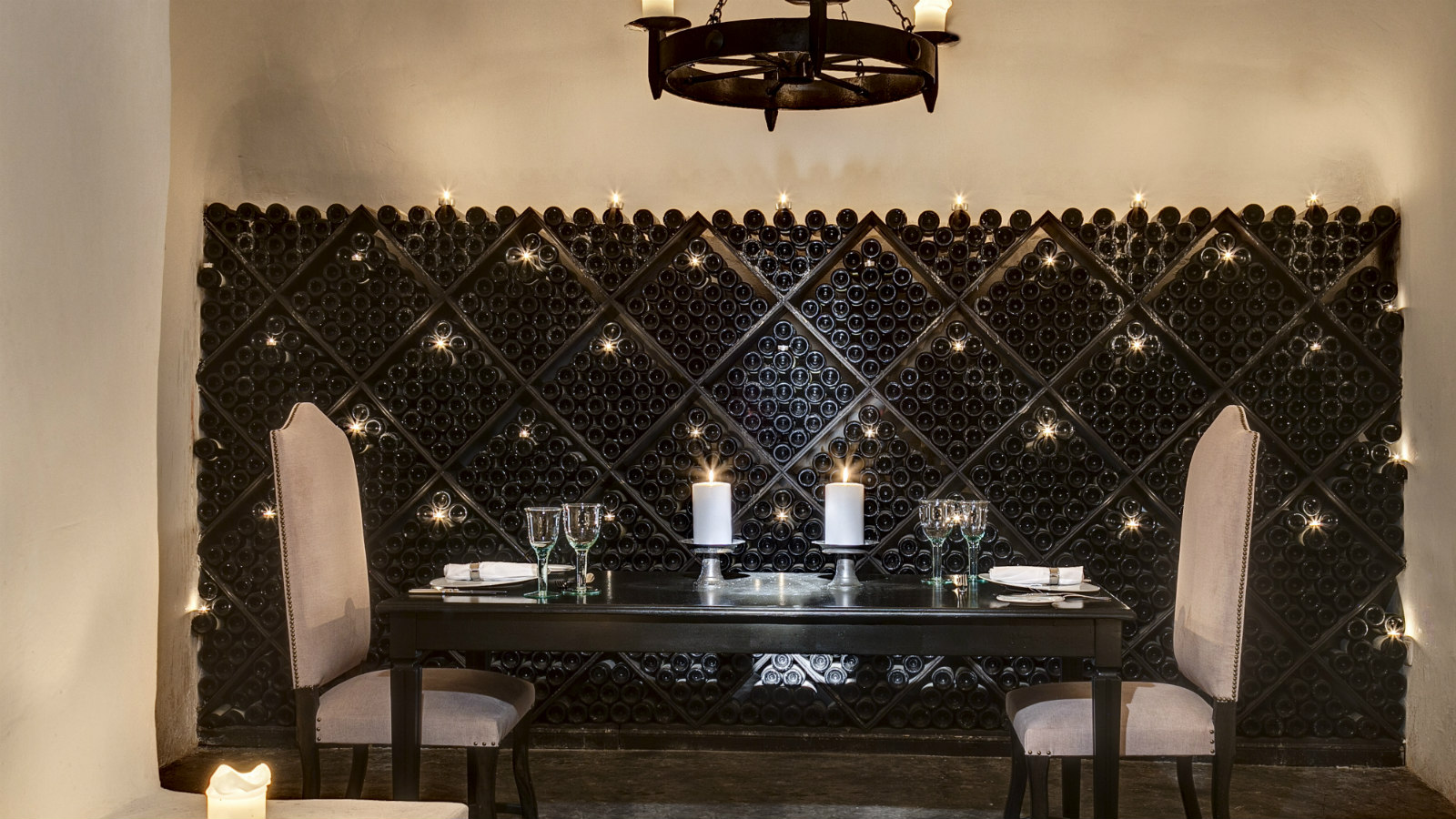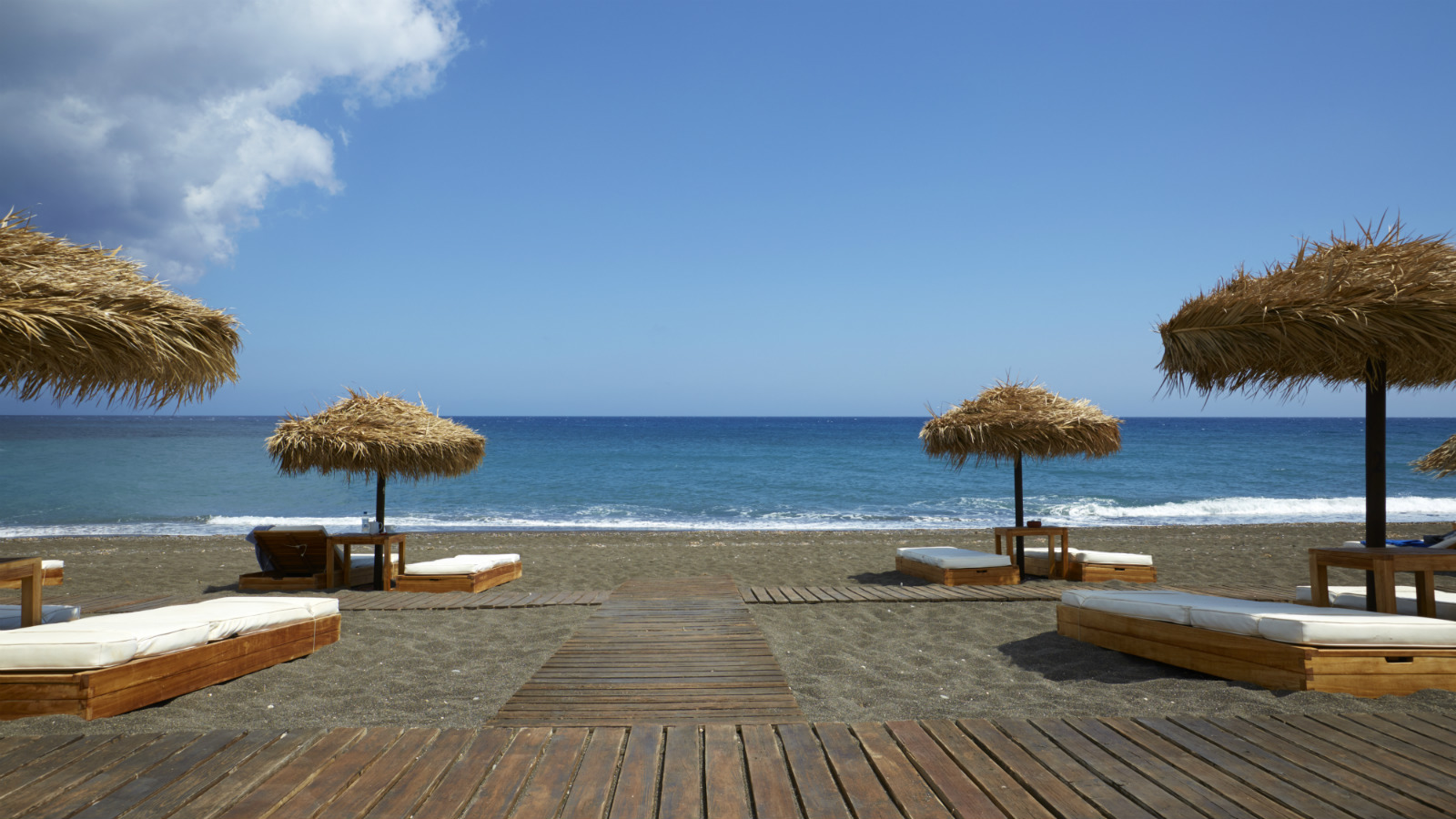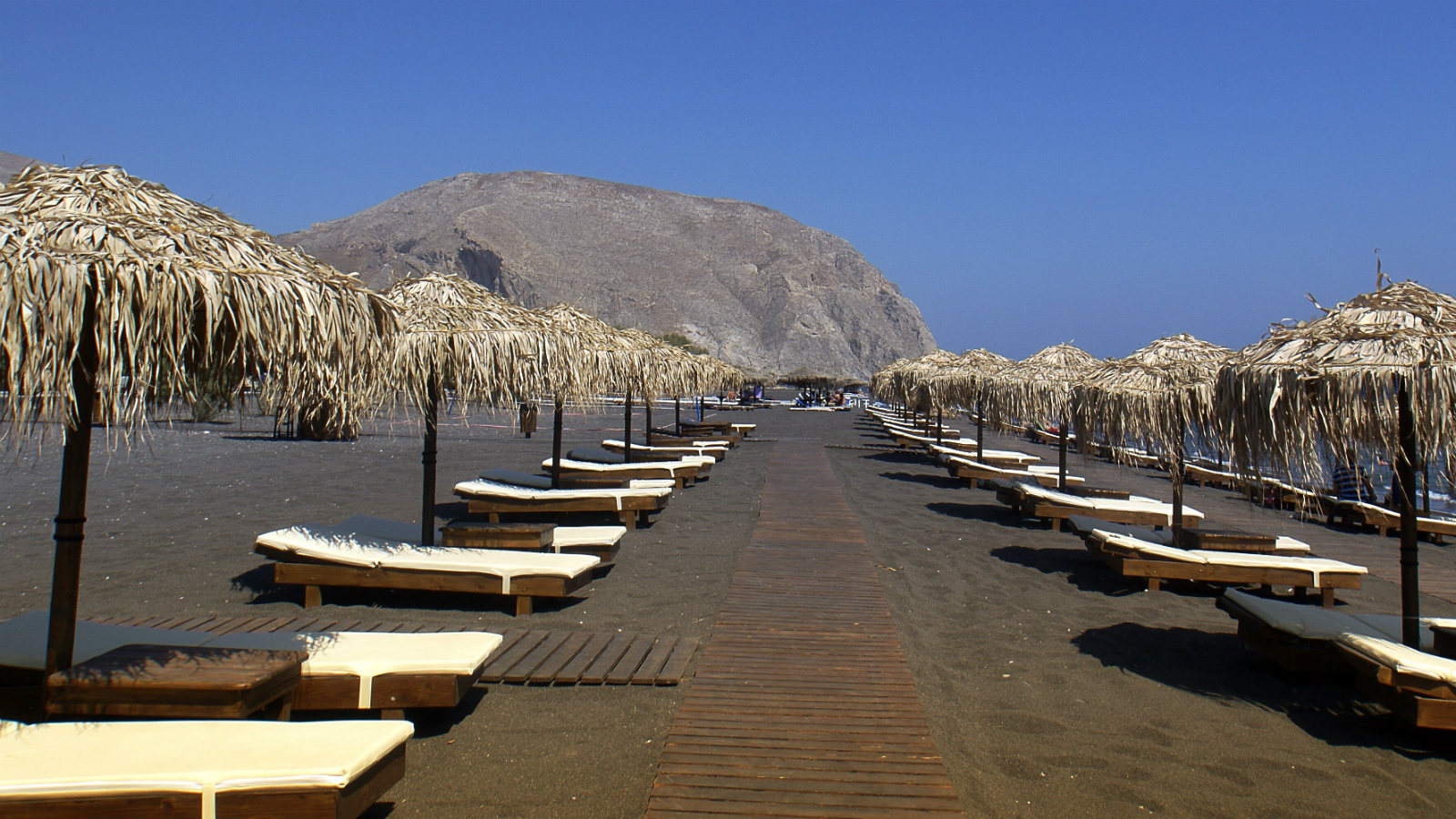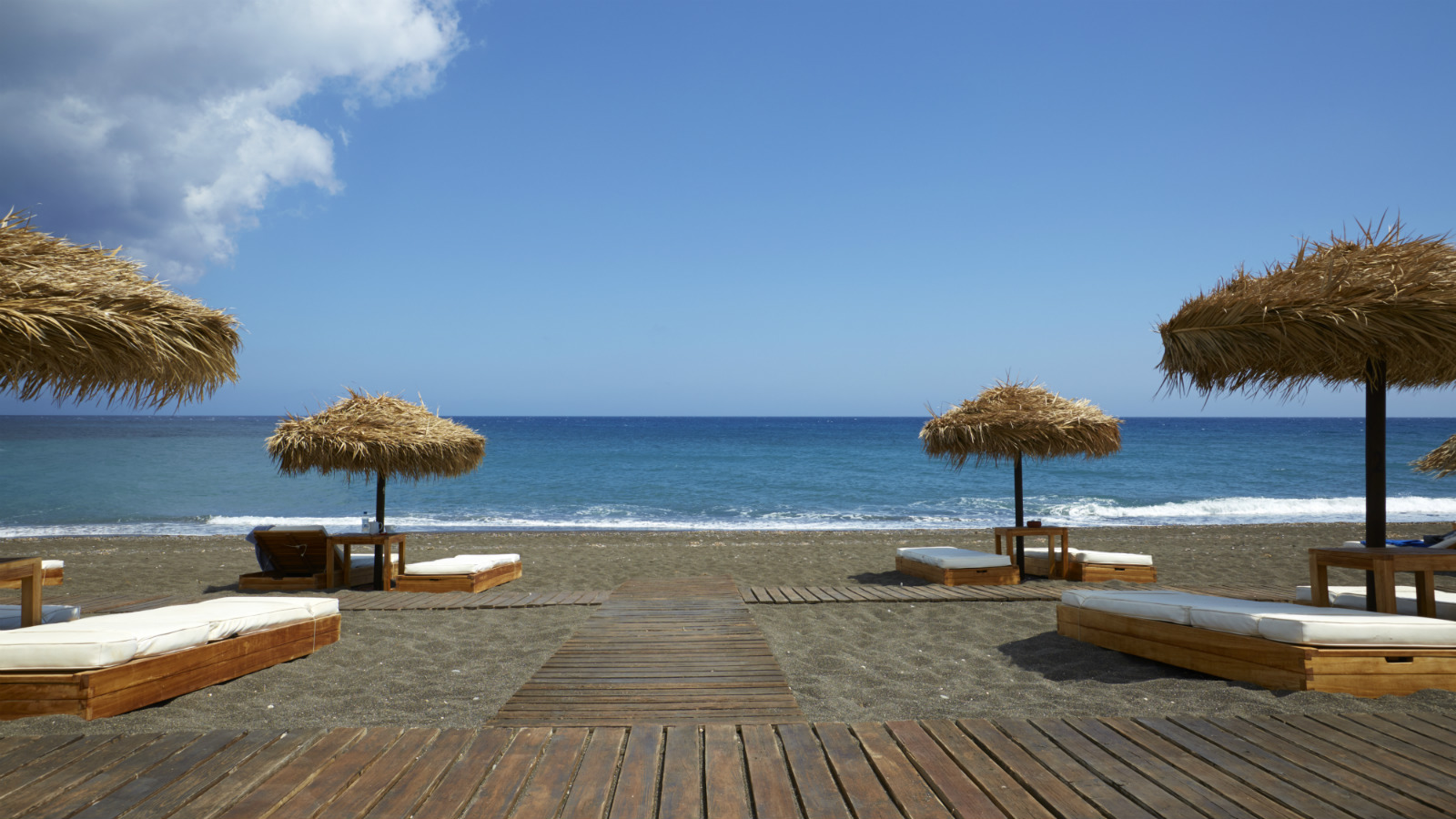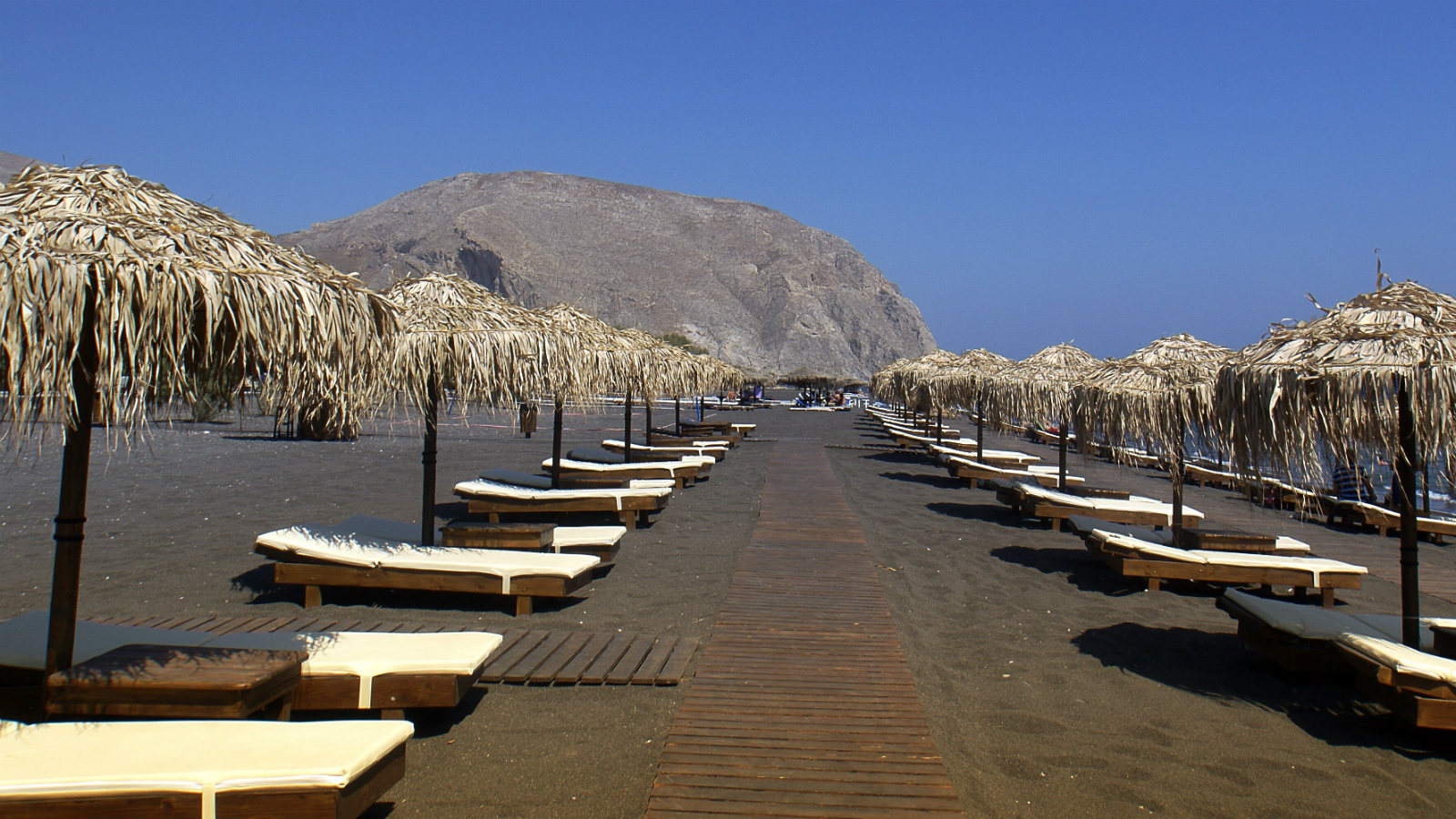 Black Rose
Beach Restaurant & Bar
Find yourself seaside at Black Rose, surrounded by Vedema's private black sand beach, and delight in the comprehensive menu. Light snacks, Mediterranean meals and signature cocktails will speed you on your way to complete repose.

Cuisine: Light fare
Atmosphere: Beachside
Opening Hours: 10:00 - 18:00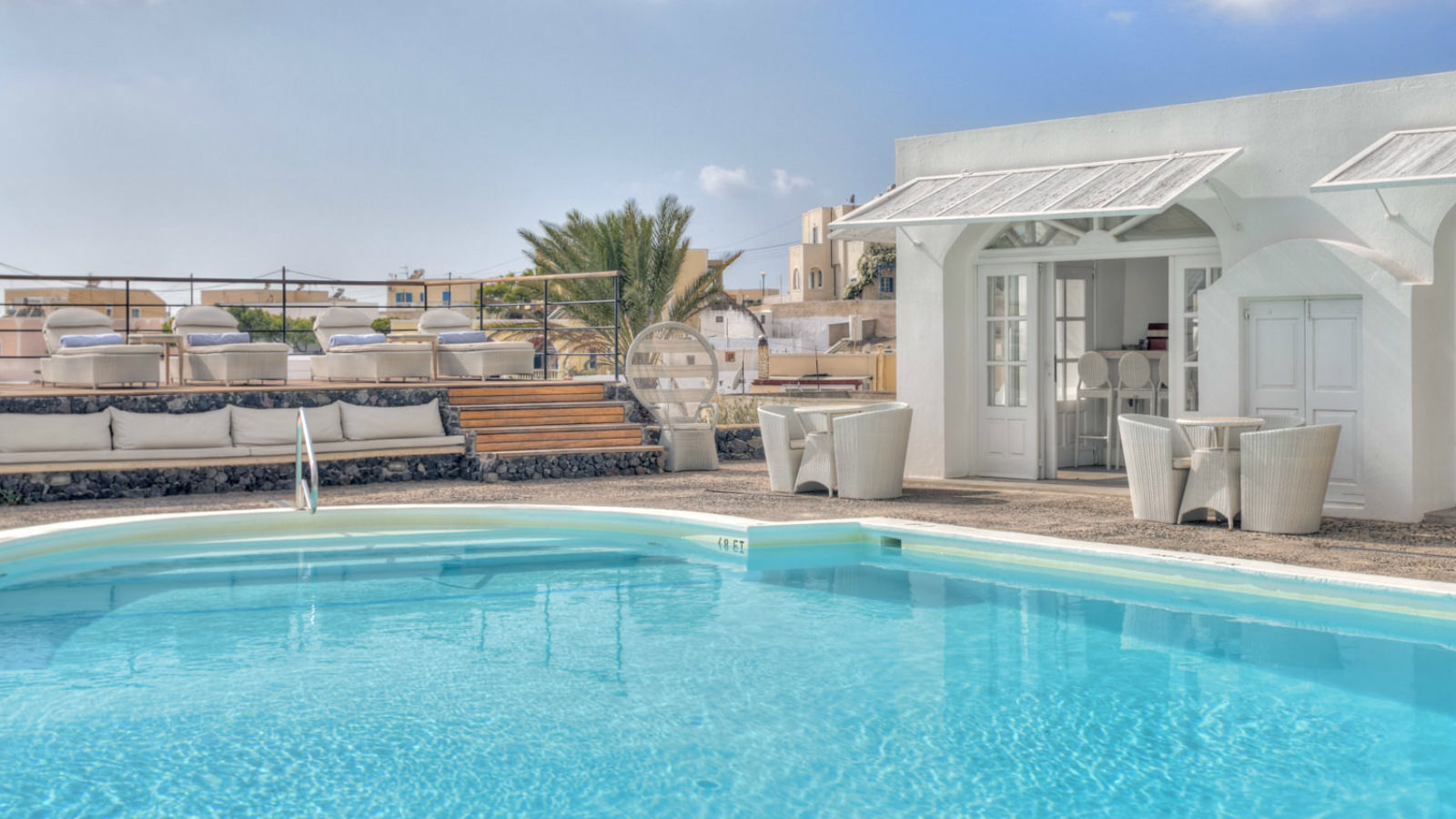 Quench your thirst with an abundance of refreshing beverages and signature cocktails, offered poolside daily. Kindly, ask our experienced waiters to recommend you the drink that suits best to your preferences and continue your relaxing moments by the pool enjoying light snacks and seasonal salads.
Atmosphere: Casual
Opening Hours: 08:00 – 24:00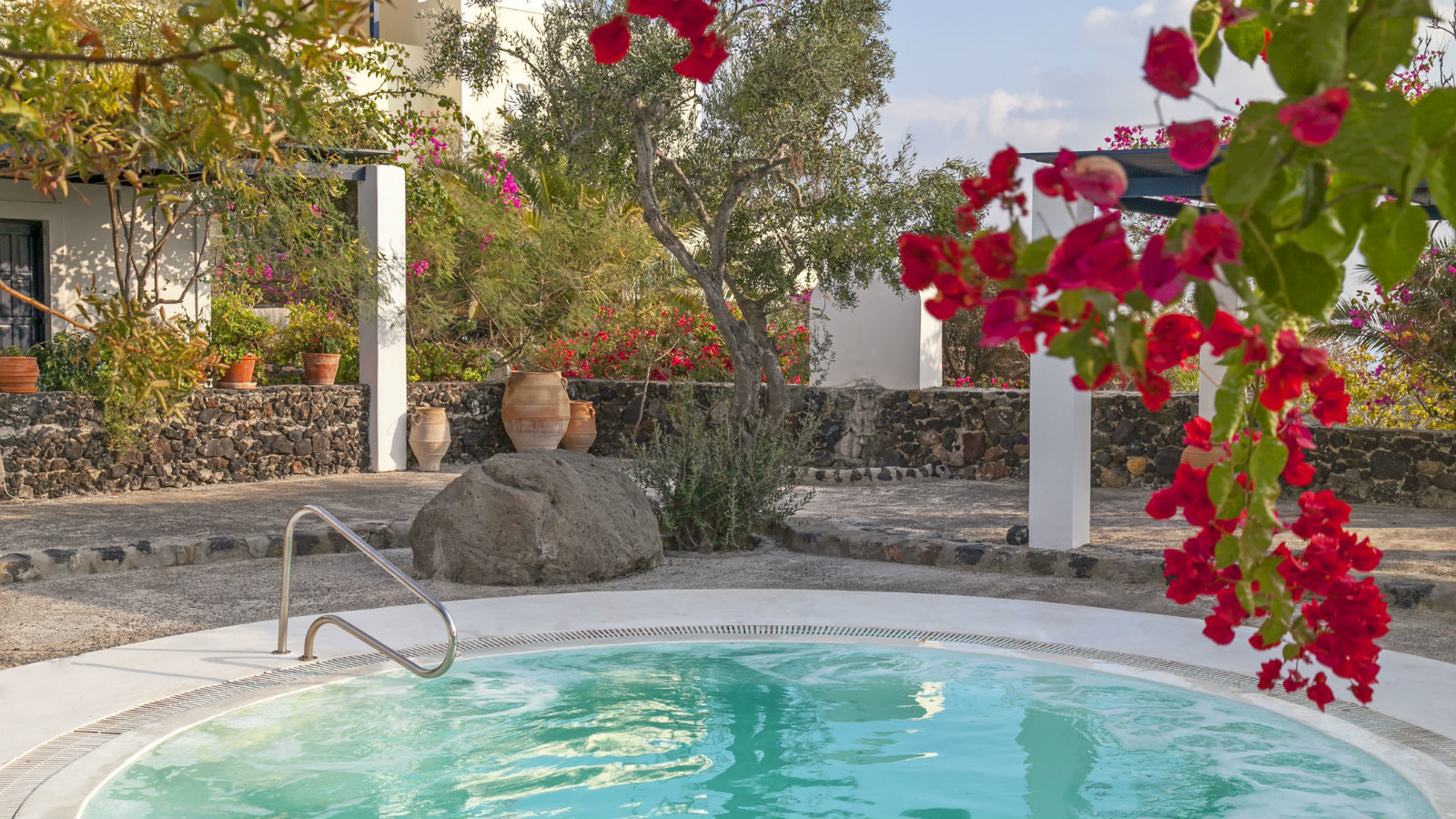 Enjoy the serenity of our open air Jacuzzi under the shade of beautiful trees giving you a taste of paradise. Leave your body relax in the warm Jacuzzi temperatures while drinking refreshing beverages accompanied with light fare and salads.
Atmosphere: Relaxing
Opening Hours: 10:00 – 19:00
Expert Tips
In-Suite Dining
An extensive in-suite dining menu is available 24-hours a day.
Theme nights
BBQ or Greek theme nights, as well as more unusual dishes, with a focus on purity, quality and freshness.
Dietary Requirements
Vegetarian menu, children's and baby menu (from 6 months to 1 years old) are also available in all of our restaurants.
Our Guest Gallery on Instagram #vedemaresort